Hi everyone!
I'm based in Sussex in the UK, and have been an avid Amiga user since 1989 when my sister and I received a Batman Pack A500 for Christmas that year. We loved that machine for games, DPaint, Imagine etc. etc. but it was eventually replaced circa 1993/4 with an A1200 (Desktop Dynamite pack) with a 209Mb HDD + a Philips CM8833-ii monitor.
The A1200 was unfortunately sold in 2014 due to lack of use and I quite quickly suffered from seller's remorse... By this point, prices had shot up of course. Although WinUAE works well to a point, playing my old favourites on a Windows PC didn't feel quite the same. No photos of either Amiga other than some eBay shots of the monitor

Fortunately, I'd kept the 209Mb drive, and it still works, so I've been able to grab an image of it and see what I was working on back in the mid-nineties by looking at the 'recent' files.
Fast forward a few years, and being inspired by other projects, such as mattsofts A500 non-destructive case, I remembered I had a Raspberry Pi 3B+ in the drawer that could be used. As much as I have fond memories of the A500, I thought creating something similar for the A1200 - mainly due to (lack of) desk space reasons - could be a fun project. An empty A1200 case was found on eBay and I spent a lot of time learning and tinkering in CAD, the 3B+ replaced with a Pi 4, and I've finally got to a point where I'm happy I can stop tinkering for a bit. I'm really pleased with the result, and am currently using the excellent Pimiga 3. If anyone is interested in downloading the files, they are available here
https://www.printables.com/model/419333 ... rack/files
Here's a picture of my finished project, running one of my favourite games: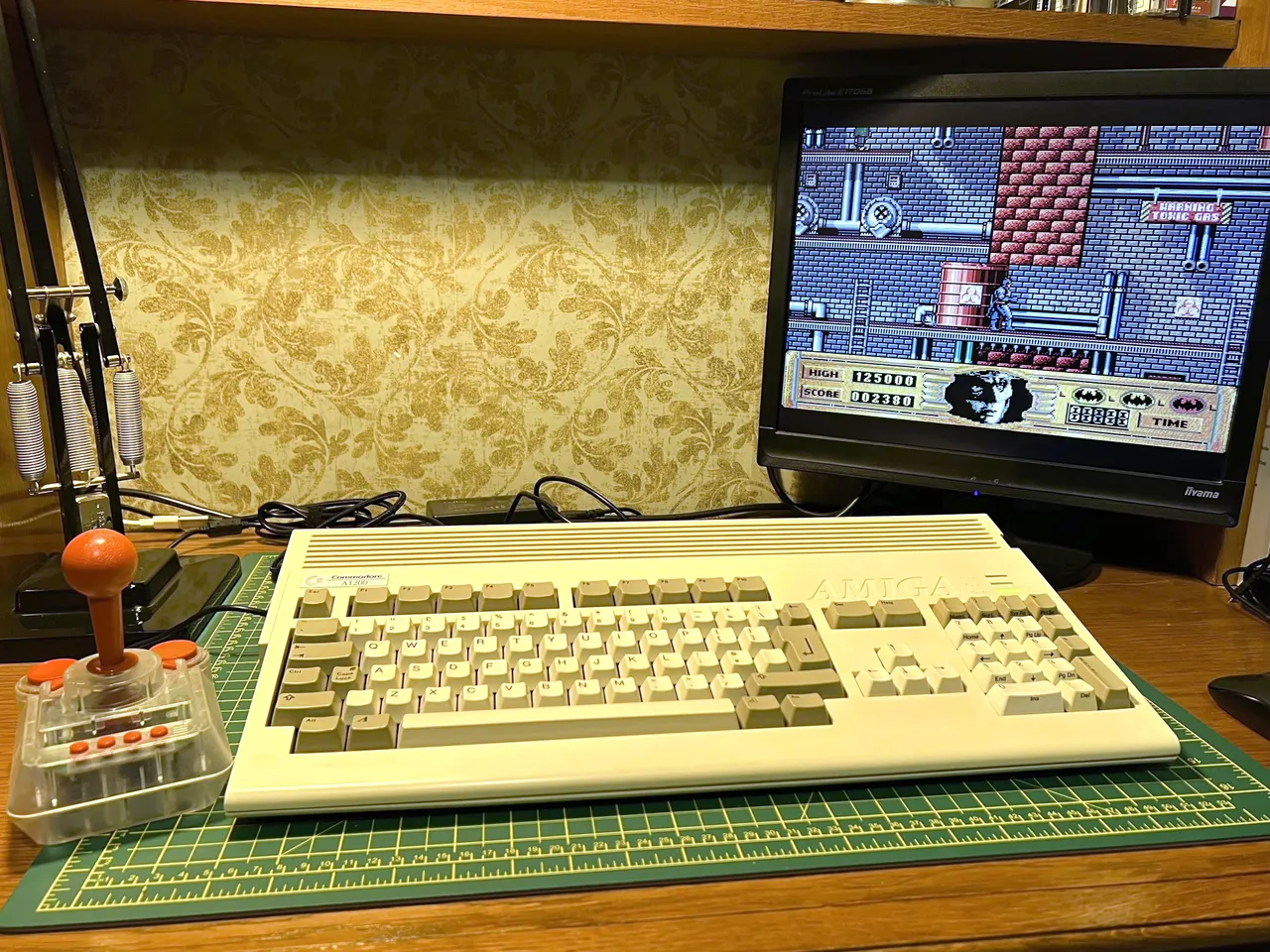 Cheers!