obitus1990

wrote:

↑

Tue Jan 18, 2022 12:05 pm

......

I modified my A3000's drive sled for mine, which was originally an 040 version that had a heat sink on it. I cut a nice, neat hole for the heatsink to fit though, which worked fine because I don't have a second floppy in the system. I upgraded it to an 060 and even though the 060 doesn't need the heatsink, I added a Pentium sized heatsink and fan, because the A3000D's airflow isn't that great.

......
LoL! I saw that thread yesterday and was ready to post some warning about A3000 isn't that great for accelerators because of not so great air flow. I had Cyberstorm III in and it was hot until I did something similar - I remade A3000 tray/shelf in aluminum with a nice big hole for heatsink/fan: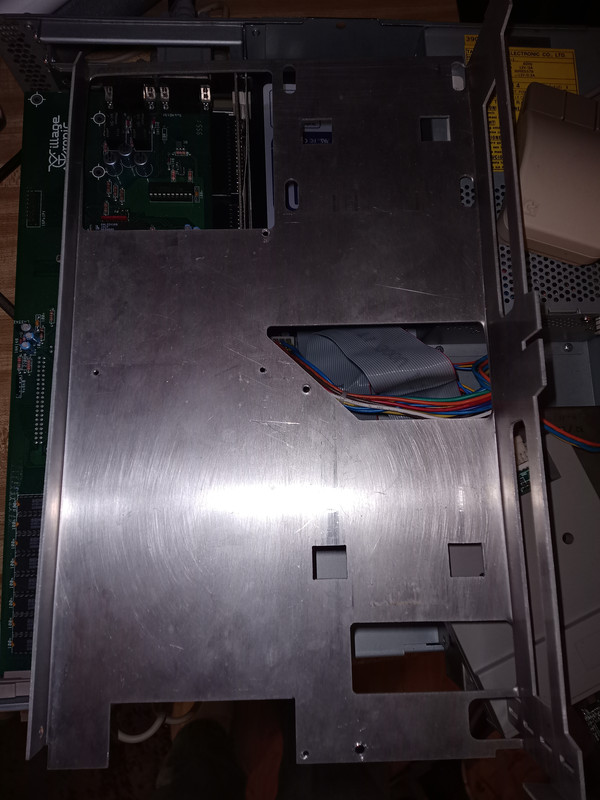 I sold my CSIII, so it is unused and Intric8 if you need it, PM me.